TRUE: DOWNLOADABLE EDITION.
Donation based downloadable versions of the videos so you can practice anytime, anywhere.
Click Here For More Info.
It was when I stopped searching for home within others
and lifted the foundations of home within myself
I found there were no roots more intimate
than those between a mind and body
that have decided to be whole. -rupi kaur
Happy sweet 16!
Self Love.
This practice reminds us why we are here.
For me it's about having a regular connection and a regular relationship with a self care and self love practice – so that you don't have to start from scratch when you need this practice most.
Why do we tend to remember to love ourselves only after we have hit rock bottom?
What if you already had a base?
Today's session invites you to find moments or areas where you might feel resistance.
If you are resisting to love in moments or areas on your mat, I guarantee that there are places off the mat that you are doing the same.
Tend to your most important relationship and let it motivate you.
There are so many gems in today's practice. So jump on in.
Don't doubt or get deterred by the length of today's session. We ease in with a little meditation and mentorship, then get moving.
I'll let the lady in the video take it away. She loves this topic.
Inhale lots of love in.
Exhale lots of love out.
Repeat.
See you on the mat!
Yours Truly,
Adriene
PS: TRUE shirt is on sale! Two styles. Many sizes from XS to XXL!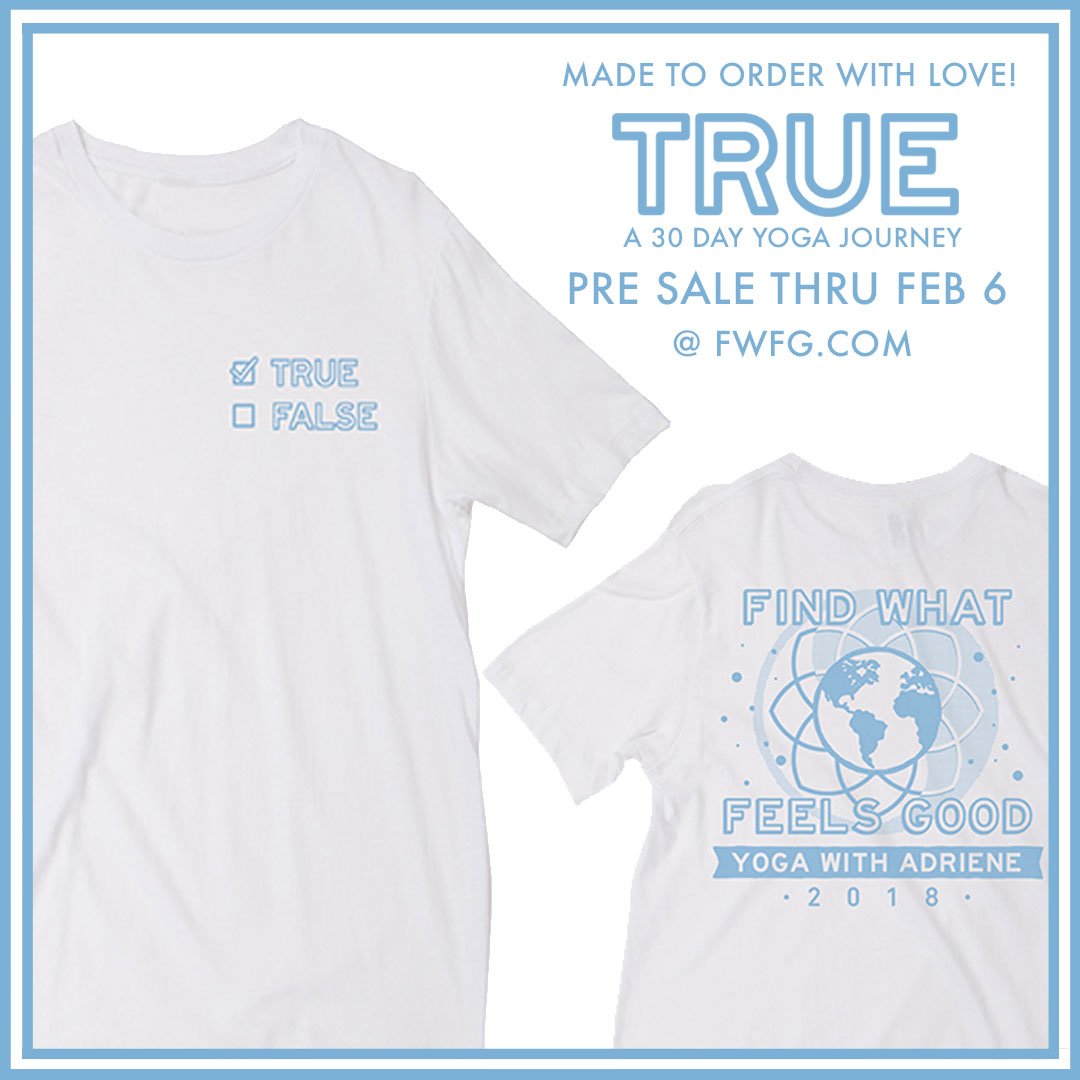 PPS: We hit 3 million subs on Day 15 – BELIEVE! Thank you for subscribing, for being apart of this community and sharing it with your friends. Let's make self love cool again.