This month's free offering is an all new 30 Days of Yoga Series called BREATH. It is 100% free and for all levels.
Read more about BREATH – A 30 Day Yoga Journey HERE. The calendar is below. If you would like to receive the daily emails of encouragement and dive deeper with the daily BREATH emails from Adriene, you can sign up for those HERE.
It's all free, no credit card required.
Share your experiences with the Kula and the community with #ywaBREATH.
Be sure to subscribe to the Yoga With Adriene YouTube channel, if you haven't already! This is the #1 way to support the YWA free calendar and the new free YouTube videos.
Connect with @adrienelouise and @fwfglife on IG.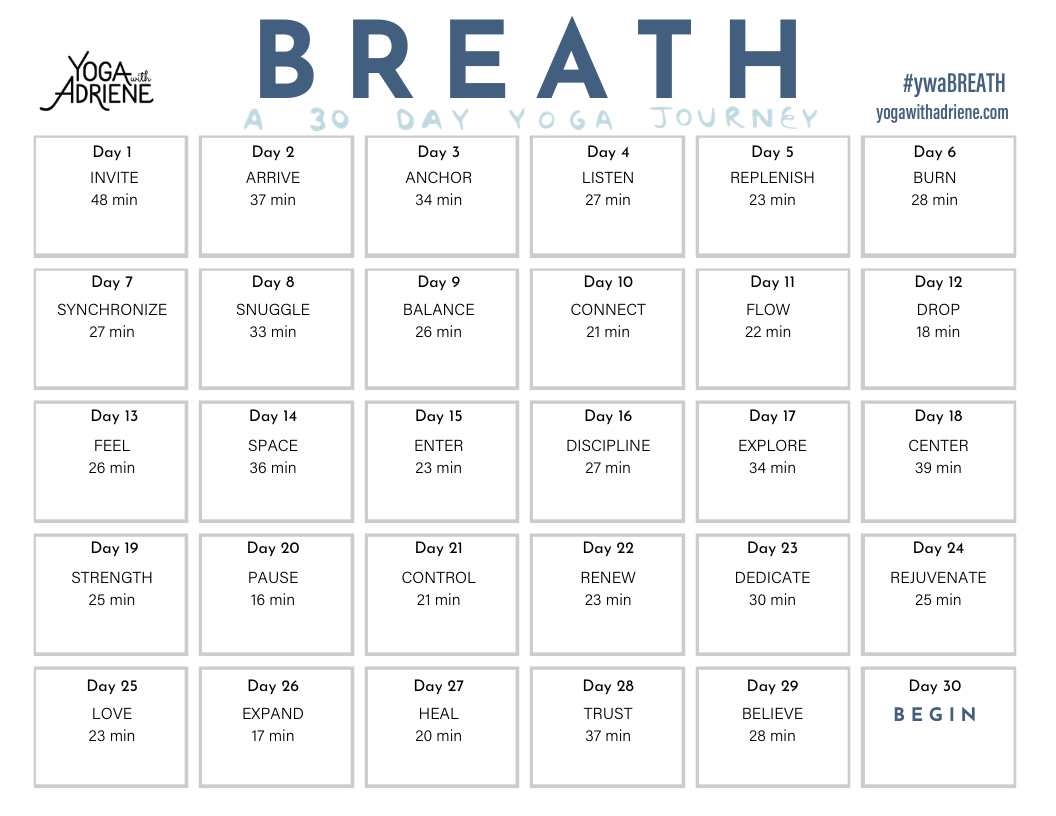 Previous Yoga Calendars
---