August Yoga Calendar and Playlists
Join us as we take the month to practice and explore the power of creative energy and how your relationship to creativity influences the way you think and the way you move.
Breathe
Listen
Move
Enjoy
Allow
Discover the powerful tool of creativity and how it can drive you back toward your purpose with less effort and more ease. Connect brain and body this month, go exploring and Find What Feels Good. Enjoy!
Here's what else you need to know:
There is a free YouTube playlist on the channel. You can save the calendar and check off each day as you go or you can follow along with the playlist. The new videos on Sundays will be released at 1 AM PST and then will be added to the playlist by 8 AM Austin time.
There is also a FWFG Yoga Membership playlist. Members can access the monthly playlist on their FWFG Yoga app or on the membership site. New videos will be added to the playlist when they are released.
Practice along with the calendar every day, or drop in throughout the month. Do what feels right for you.
And we are still doing TRUEsdays all year long! We hope you're enjoying returning to TRUE every Tuesday too and keeping that TRUE spirit alive.
#ywaCREATIVITY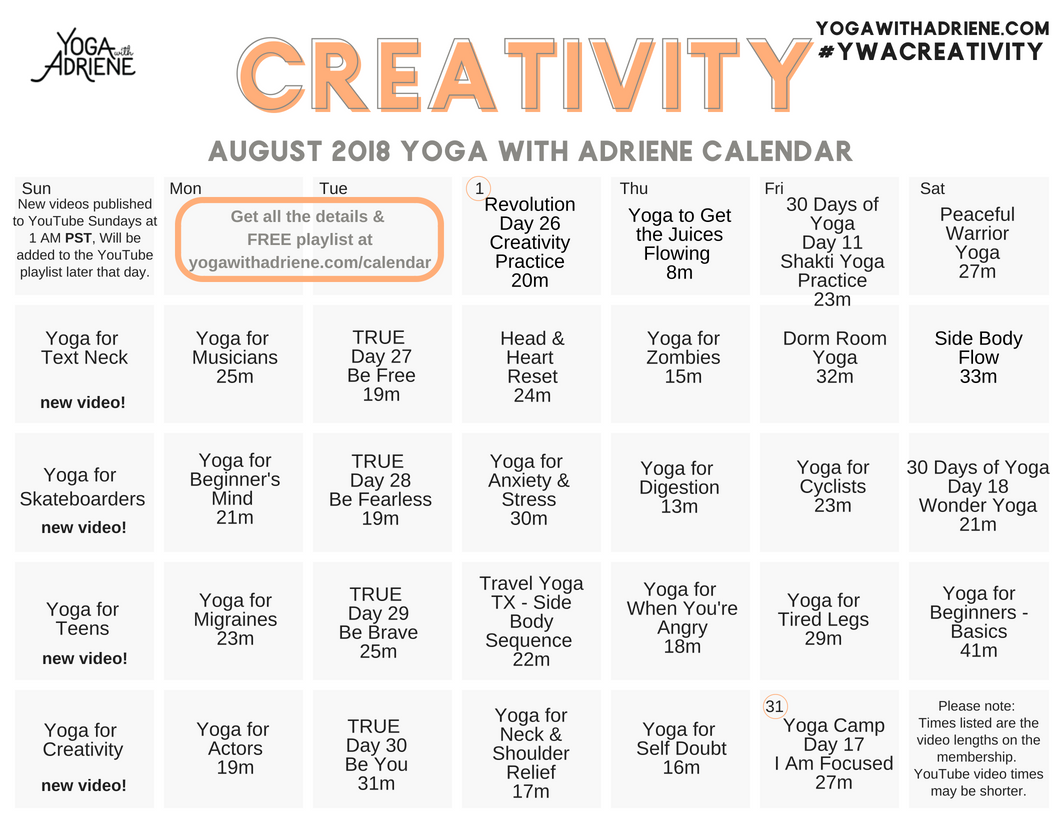 Click on the calendar to download, save, or print it out.