RESET – March Yoga Calendar
This month's free yoga calendar is all about accountability and habit forming. RESET your mind, your body, and commit to daily practices that tend to all parts of the self.
This is a perfect curation of classes that focuses on helping you reboot your systems so that you can look good, feel good, and focus on planting and nurturing the right seeds to grow and glow.
Everything is more fun with friends, invite a friend to participate this month! They can commit to the full month, or drop in when they can.
This experience is free and available to all because we believe everyone should have access to the tools of yoga and because we believe a little yoga every day can have a positive effect on the world.
Share your practice by following along the hashtag #ywaRESET.
Love,
Adriene & team FWFG
Here's what else you need to know:
#ywaRESET
Click on the calendar to download, save, or print it out.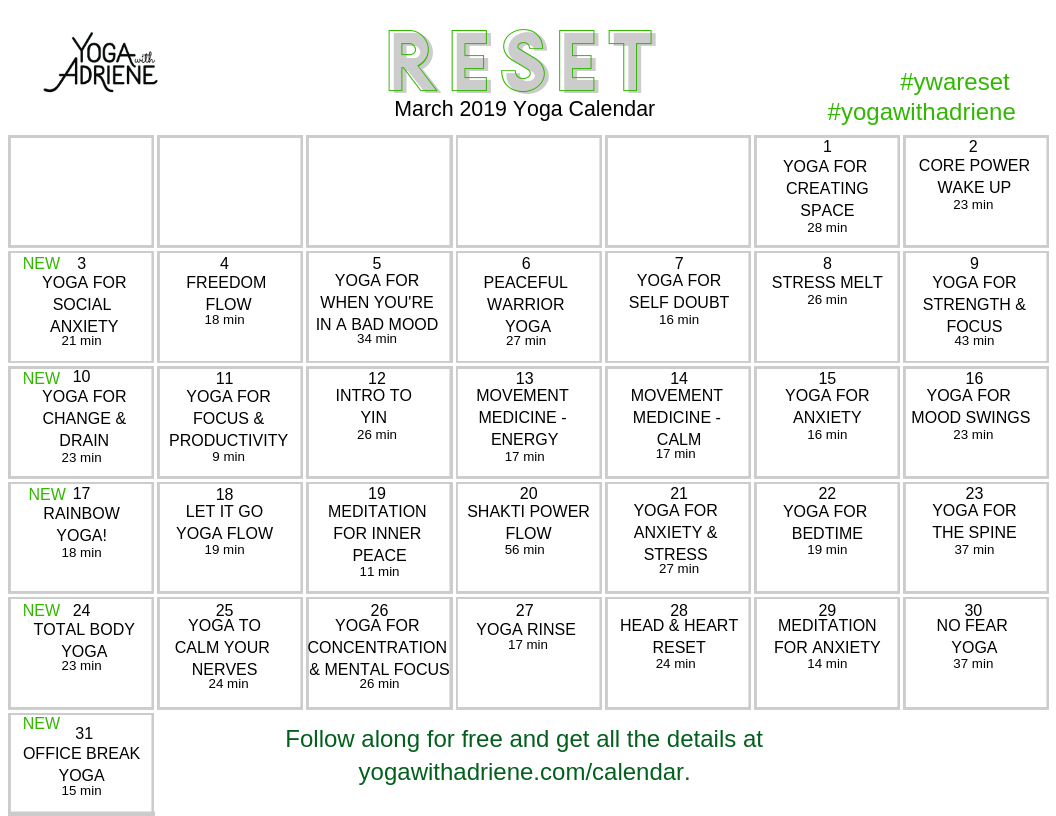 Previous Yoga Calendars
2019
January – Dedicate
February – Care
March – Reset
2018
January – TRUE
February – LOVE YO' SELF
March – FRESH
April – RESPECT
May – MANIFEST
June – CATCH A WAVE
July – CENTER
August – CREATIVITY
September – CONNECT
October – MAGIC
November – FOCUS
December – HOPE