Click here to Download the Free PDF Calendar.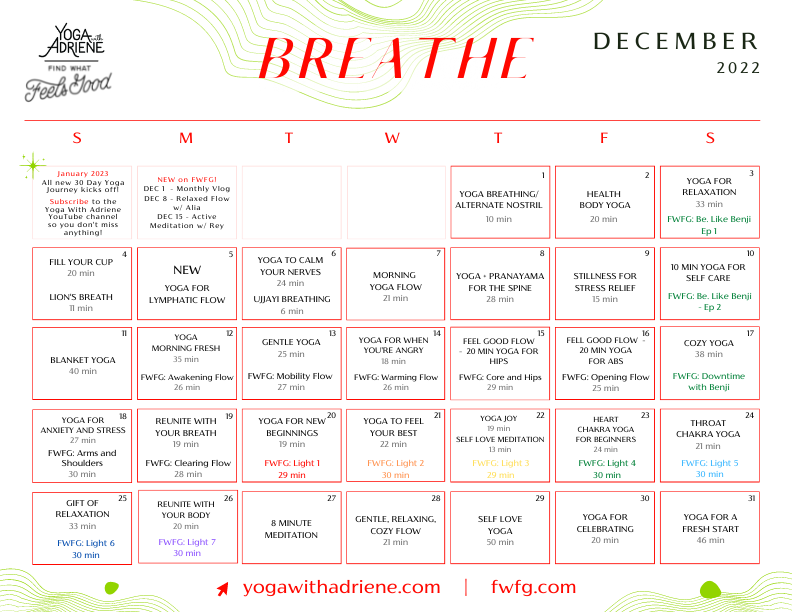 Click on the calendar image for a link to the playlist for the month.
Start this year's all-new 30 days of yoga series, MOVE, anytime. Learn more and download the MOVE calendar here.
For previous calendars, click here to visit our Calendar Archive.