Here is a random share of wealth for you…
It occurred to me that I might share this with you today after I sent the following photo to my man who is out of town on bidness.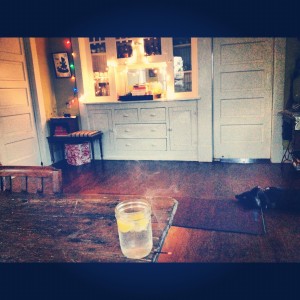 I write: "Evening Yoga to our evening yoga playlist. It rocks!"
He writes: "And water with lemon. I love you."
It's stupid. But it made me blush. You blush when someone points out your ways. And somehow you want to thank them for noticing. This post is not about me and my bf though. I swear. It's about water with lemon. Random, I know… but worth it. I'm just spreading the wealth.
Though sometimes I slack, I have been drinking a glass of water with lemon each morning for years. A little glass before my coffee does wonders and it is probably the reason why I never suffer from ongoing skin troubles or ill digestion. I don't just drink it in the morning though- I enjoy it whenever I think about it! To make it faster and easier I often wash my lemons, cut them all at once, and store them in a little tupperware in the fridge. This way it's done faster than you can say lemonade.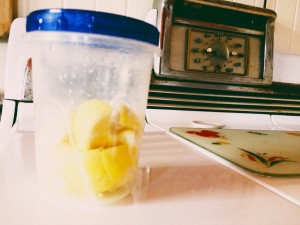 It is better for your digestion to drink water that is not ice cold- but hey, I live in Texas. In the Texas summer- you will eat, lick, breathe anything with ICE. So, I get it. In the winter it's best to drink warm water with lemon and again, since I live in Texas and we hardly have a winter- I stick to room temp water and lemon year-round. Now… get ready for the best wisdom share (or reminder) ever…
FIVE REASONS WHY YOU SHOULD SQUEEZE A LITTLE LEMON INTO YOUR H20:
Energy Boost/Morning Magic Tincture – I am not even suggesting you take away your coffee or your juice or your smoothie. But try a little WWL in the morning and you will notice a boost in energy and a reviving quality before you can even finish with the frech press. I've noticed it. Energy lift with no crash. It brings a little awareness to my morning. I also enjoy my delicious coffee more after. (Also, great before morning Yoga practice so you don't have crazy java jitters on your mat. Pure practice baby.)
Easy-Breezy-Safe Cleanse/Happy Digestion – Aka, The Clean Sweep – Not only do you get the hydration, vitamins, minerals, and enzymes but you get a healthy opportunity to get rid of any waste from the day before. You know, start the day off fresh and good! I know you know what I am talking about. This affordable drink is the key to healthy digestion pals- any time of day. Order a water with lemon (no ice if you are feeling frisky) at the restaurant or bar and keep those insides moving.
SKIN– Who does not want clear skin? What man or woman does not want to GLOW? Boom. Lemons are loaded with Vitamin C. Drink this cocktail and you will likely notice a shift in your skin patterns. It decreases blemishes and wrinkles. Clear and glowing skin. Enough said.
Curbs Appetite/Activates Metabolism – Uhh. Enough said.
Hangover Cure – Live life to the fullest, I say! But if you woke up a little too full on Life or Lone Star or Gluten Free Vegan Sugar Cookies or whatever your poison is… drink up. WWL balances pH in the body and is, again, super hydrating for your system. If you have a toxic build up in the body or you are REALLY dehydrated (we call this adrenal fatigue) your body is going to be angry with you till it can hydrate the lymph system and smile again. Straight up.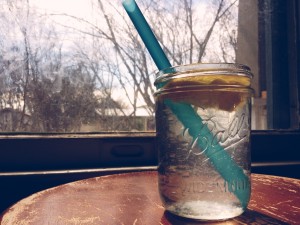 So, what do you think? Will you try it? Let me know. And if you are already a believer please do share your thoughts and any other benefits of this lovely libation.
XO. A
Oh! Also, here are some bloopers from my WWL photo shoot today. Enjoy!