I met Sonia (Sonia Gil, founder of Fluenz) a year ago in what, at the time, essentially felt like a blind lead.
We prioritized the learning, a way of going with the flow… but also a principle I quickly recognized we both share and advocate for. "Just show up," you know? What I didn't know is that in less than a year's time I would be hosting people from all over the world with my new Venezuelan comrades in Mexico City.
I could have never guessed that I would get to work with some of the smartest and kindest people I've met to date. People who are patient, creative, and passionate about life. And what I should have guessed is that it would attract people who would show up to learn – only to teach me a great deal… and open my heart.
We are all students.
We are all teachers.
We are all leaders.
We are all followers. ⠀⠀⠀⠀⠀⠀⠀⠀⠀
⠀⠀⠀⠀⠀⠀⠀⠀⠀ ⠀⠀⠀⠀⠀⠀⠀⠀⠀
Without taking the time to look at yourself, it will be impossible to truly see another. Particularly someone who doesn't look like your reflection or speak your main language.
I love this picture for many reasons, but mostly because it makes me think about how important it is for us to take a look at the past and intentionally bridge worlds in the present to influence and contribute to the future.
If you have ever had an inkling to politely pause the rigamarole to learn more about yourself – come play. It turns out that it is true: Our differences melt away when we actively find things that unite us.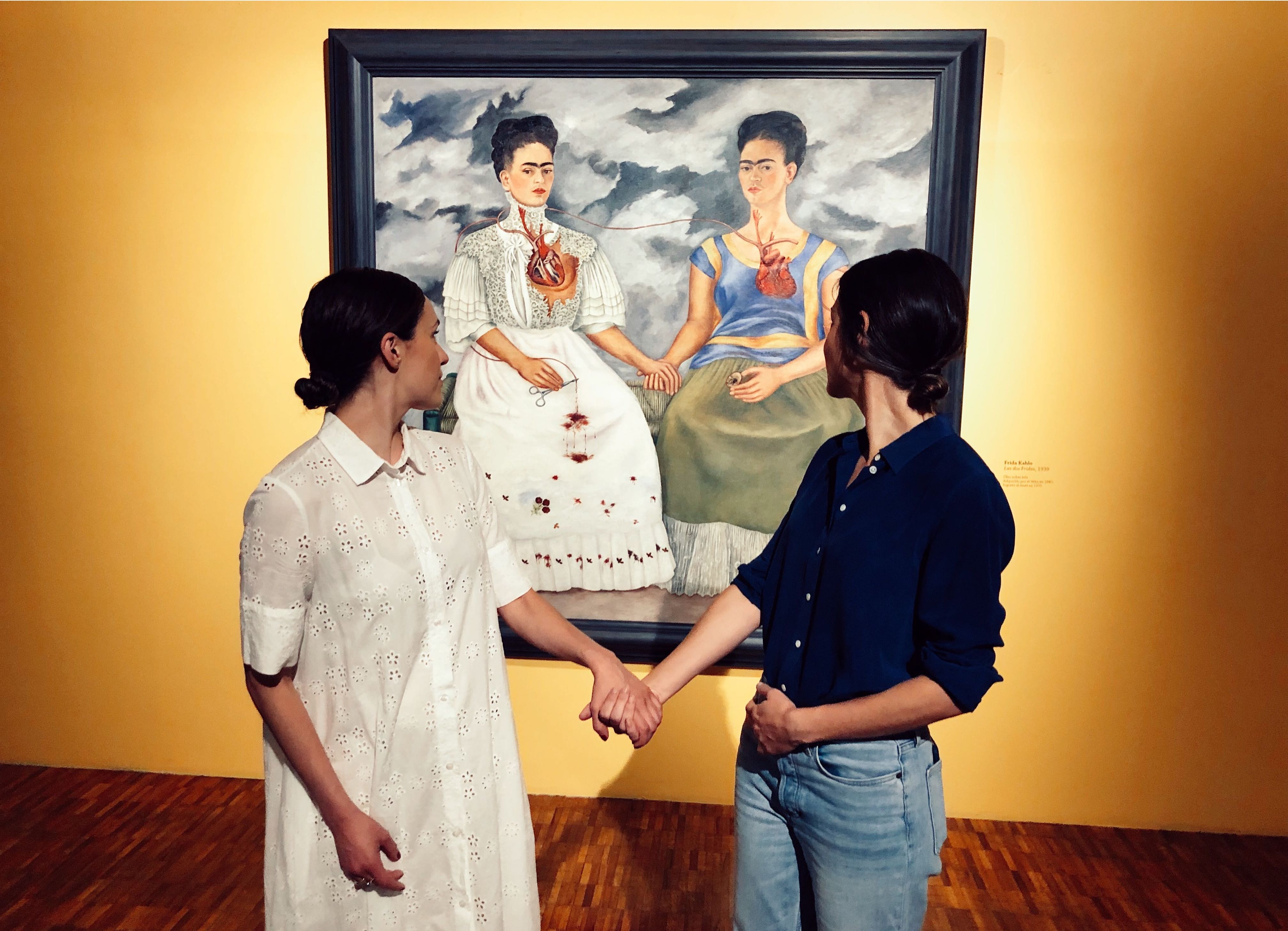 Looking Ahead
Our Yoga & Spanish Journey is one of a kind. We are proud of it, and if the stars align, we will do it again.
You're invited. We hope you join us.
Sign up for the FWFG x FLUENZ updates!
Namaste. Gracias. Aho! Amen.