FWFG + Fluenz  – Mexico City
Our Yoga & Spanish Journey is one of a kind.
Join teachers Adriene Mishler and Sonia Gil for six days of yoga, meditation, Spanish learning, culture, and the ultimate foodie experience with an intimate group of 23 participants.
Our May retreats are currently postponed.
CLICK HERE for updates!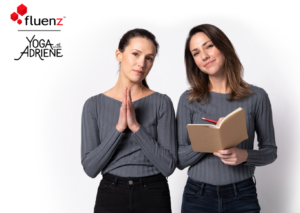 ---
Yoga Camp at 1440 Multiversity – 7/10-7/12
The gift of self care, the honor of community.
Pack a bag and adventure to the emerald redwood forests of Northern California to Find What Feels Good.
This unique Yoga With Adriene weekend invites you to deepen your yoga through the tools of pranayama, meditation, and affirmation.
Find your home away from home as we embrace the power of mindful practice and explore the relationship between body and brain.
These sessions are designed to inspire mindful and intelligent connection, leaving you feeling stretched out and centered.
In addition to lectures and practices, take time between sessions to connect to nature and enjoy nourishing meals. Open windows for both creativity and peace. All levels welcome.
This retreat has been cancelled. For questions, please visit 1440.org.