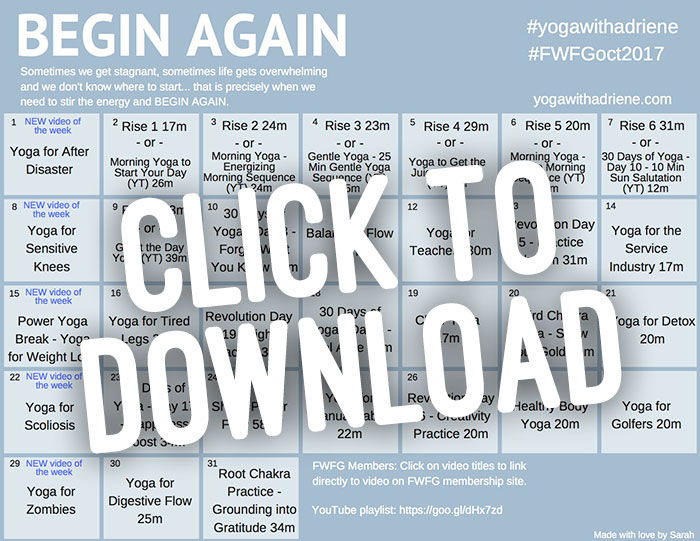 This month's calendar is filled with practices that have been specially picked to stir the energy, to help you shake off stagnant energy or that which no longer serves you. Take this as an invitation to begin again.
FWFG Yoga members will start off the month with the RISE – Morning Yoga series.
Not a member? I've got you covered too. I have selected morning YWA practices to help you start your month and mornings off on the right foot. YouTube users, here's a playlist for the month for you.
Let's hit the mat together and leave behind that which is no longer serving. Use the #fwfgoct2017 hashtag and share the journey with the community.