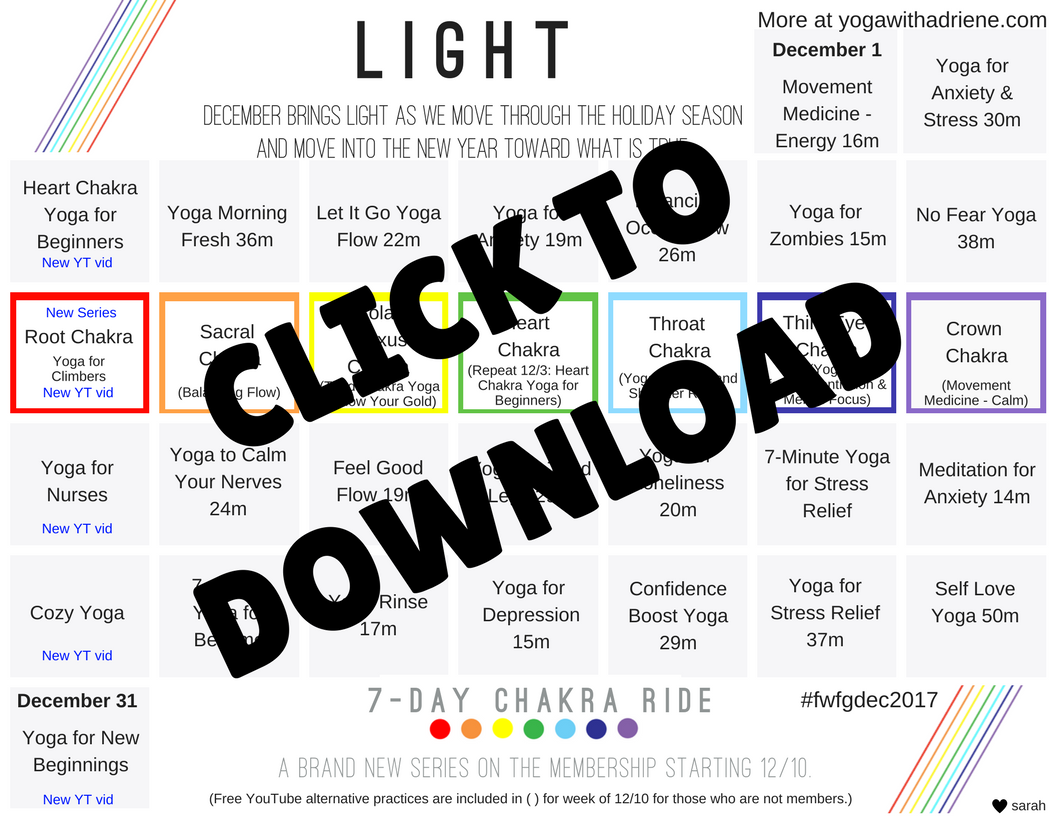 December 2017 FWFG Yoga Calendar
December brings LIGHT as we move through the holiday season and move into the new year toward what is TRUE.
This month's calendar includes a brand new series, 7-Day Charka Ride, on the membership!
Many of you have been waiting for this and now it is finally here! We will be going on this 7 day ride together Dec. 10-16. (If you are not a member, I have included an alternative practice for these days and listed them in parentheses for the Chakra series days.)
Members, you can download the pdf above and click directly on each day to link to the video for each day. Also, we have added a "Monthly Yoga Playlist" section on the membership site so if you are using the FWFG app, you can follow the playlist right there on your app! Please note, the chakra series and the new Sunday videos will be added to the playlist when they are released.
YouTube users, you can follow the YouTube playlist here. Open the playlist to practice each day with the video of the day. The new Sunday practices are not yet added to the playlist but will be added once they are published each week.