Yoga With Adriene at Fair Market – 4/29
Join us for an evening of self care and community!
All levels, all bodies and all types are welcome for this 75 min flow.
BYO yoga mat & water bottle!
Reserve your spot! Pay What Feels Good from $10-$25.
Doors at 4:30pm. Yoga at 5pm.
Tacodeli tacos, Health-Ade Kombucha and Dr. Vim's tea available after class!
SOLD OUT.
**There will be no Fair Market practice in May. Adriene is studying abroad! Dates for June, July and August TBA SOON!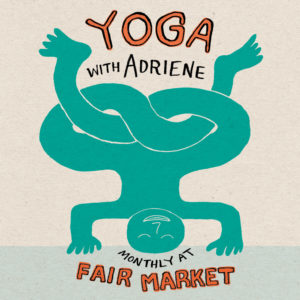 Find What Feels Good at 1440 Multiversity in Santa Cruz, California
Life's demands make it hard for us to recognize what feels centered, what feels good. But the world needs you at your best—grounded, present, and powerful.
This fun weekend will be spent in the classroom and among the trees! 
While you can't always get away for a week, this 3 Day session offers an opportunity for us to come together to practice, learn, laugh, relax and connect.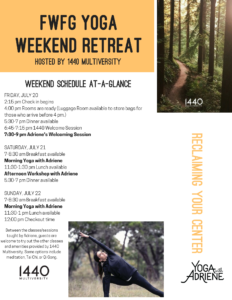 Yoga At The Springs – 7/28
A symbol of Austin and Adriene's favorite gathering spot… join us for a special community Yoga With Adriene practice at Barton Springs.
This session is hosted by the wonderful people at Save Our Springs Alliance. These heroes are only asking for a $5 donation in exchange for a memorable practice on the lawn.
Come, gather, get sweaty, shed that which is no longer service you and fill it with joy and service. Afterwards, we will jump in the healing waters of our very own 'crown jewel'.
BYO – yoga mat, water and towel.
Note – the class is outside of pool area, but inside the pool area no glass is permitted. Meet under the tree and park/arrive on the Robert E. Lee side.
All levels, ages and types are welcome.
Namaste.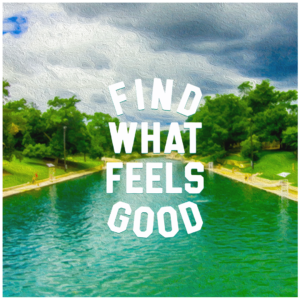 ◊ Want to book Yoga With Adriene? Email us at [email protected]