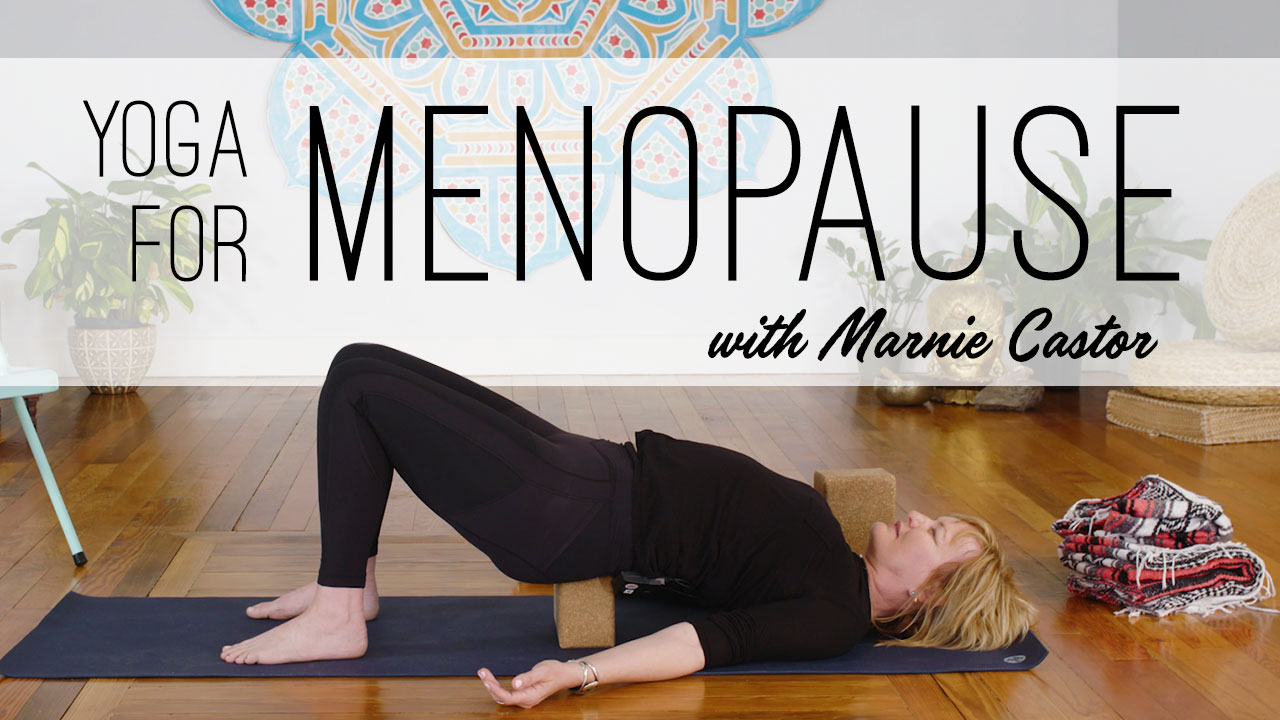 It is my great honor and pleasure to invite Marnie Castor on to guide you through this practice. Marnie's wisdom, energetic care and authenticity is un-dismissible and contagious. I hope you enjoy this practice and her other sessions on the membership. They were so fun to make.
Namaste,
Adriene
Perimenopause and Menopause can be a challenging time for a lot of women. While the body is trying to figure out a new hormonal equilibrium, a woman will experience a myriad of symptoms: hot flashes, mood swings, depression, anxiety, insomnia, and foggy brain, just to name a few.
Yoga for Menopause is a gentle yoga sequence with forward folds, twists, and easy backbends that are geared to pacify, energize, and tonify the adrenal glands. And while this practice isn't a cure-all, it certainly can help us weather the storm. Remember, in addition to a regular yoga practice, it is important to be good, patient, and kind to yourself.
Menopause is a powerful rite of passage that can deliver us to the shores of wisdom, self possession, and compassion. Arm yourself with knowledge, learn about the changes your body is undergoing, and share your personal experiences by creating a support group filled with other beautiful women just like yourself.
Love,
Marnie
---
This practice is available on the Find What Feels Good membership and FWFG app. If you're interested, you can try it free for 7 days.