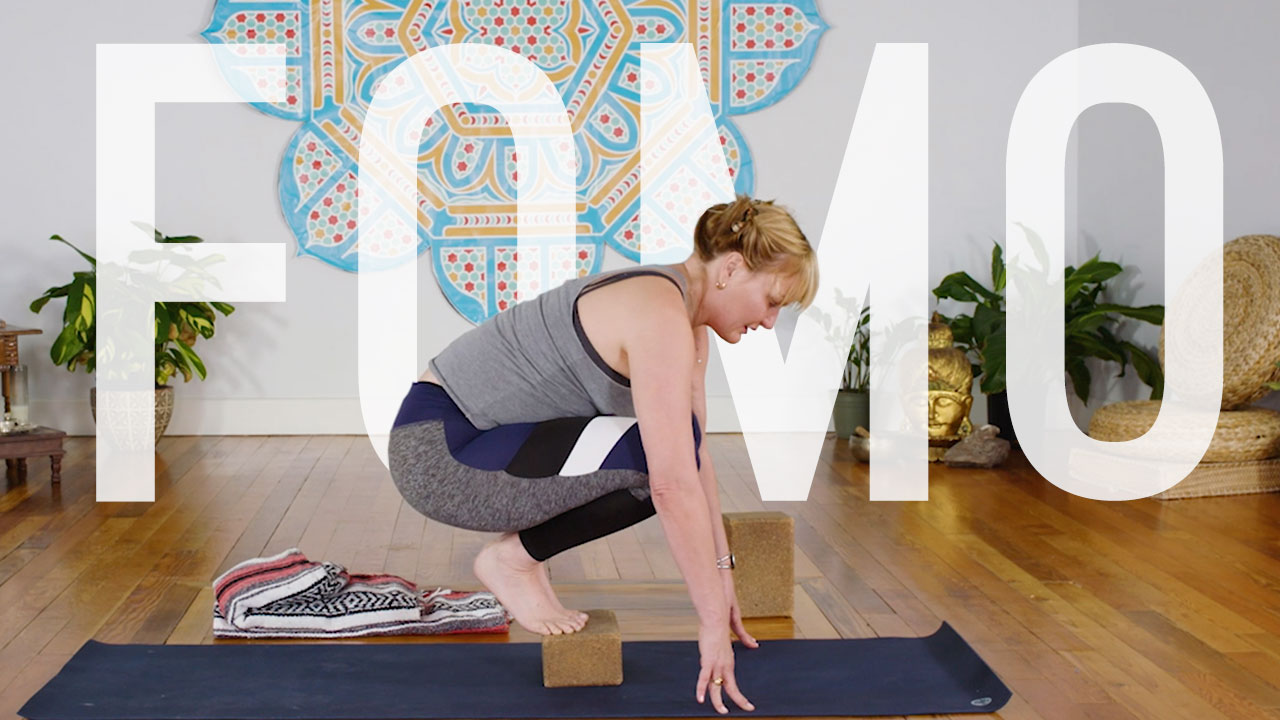 Yoga For FOMO is the newest video up on the FWFG Yoga app and membership! Guest teacher Marnie Castor teaches this fun and quick practice.
Fear of Missing Out (FOMO) can be emotionally crippling and a real bummer. Nobody likes feeling left out. We can spend our time wishing we were somewhere else or create our own fun by learning the art of arm balances! Try this practice today and then return to it whenever you feel the fomo creeping in.
You can learn to fly in the comfort of your own home with Bakasana: Crow pose. Learn the foundations of arm balance through the strength and power of chaturanga.
Practice crow on your own, first lifting one leg, then another and eventually both legs come off the ground. You can even learn to jump back from Bakasana to chaturanga, and who cares if you belly flop. It is fun and challenging and time will fly by!
---
This practice is available on the Find What Feels Good membership and FWFG app. If you're interested, you can try it free for 7 days.