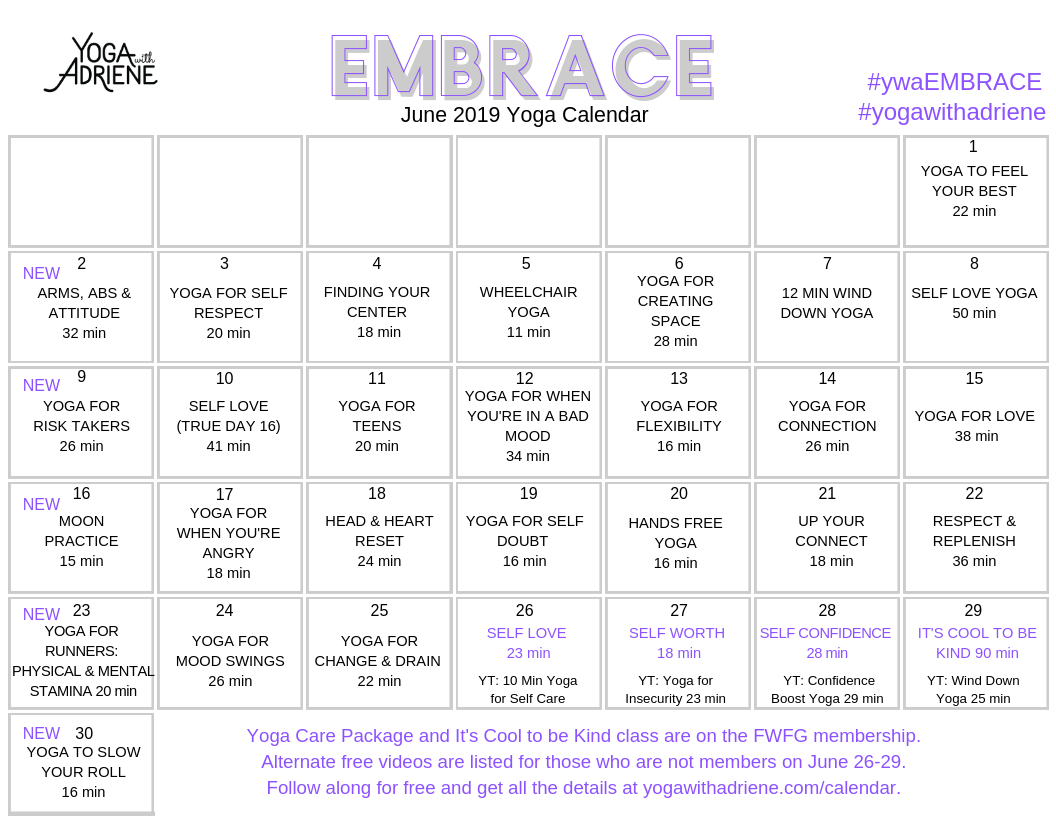 This month, I invite you to focus your energy around our monthly community theme, and consider what it means to "embrace".
Embrace is something most often thought of as an action involving two people. But this month we center inward and look at all the ways in which we can embrace ourselves.
How can you show love and acceptance from yourself to yourself? This can be a hard concept to put into practice, especially in the summer months when so much of the narrative can be about "fixing yourself" or "getting in shape" or serving up that "bikini body ready" attitude.
Our June community theme offers a different perspective. There's nothing wrong with wanting to be strong and fit. (Sign me up!) But, there is a most loving way to do that, which actually can offer you more long lasting self love, acceptance, and FIT body benefits. More on that next month- stay tuned!
Behind the desire to "get fit", it is important to look at your motivation and take responsibility for the dialogue you are having with yourself. Is it loving, accepting, nurturing, and uplifting? Or is it tearing you down, beating you down, unloving, and unkind?
Push back against the narrative that tells you that you are not "_______enough".
Embrace you.
The tools of yoga are here to help and guide you…
Yoga With Adriene has your back and is here to remind you, you are beautiful and you are enough.