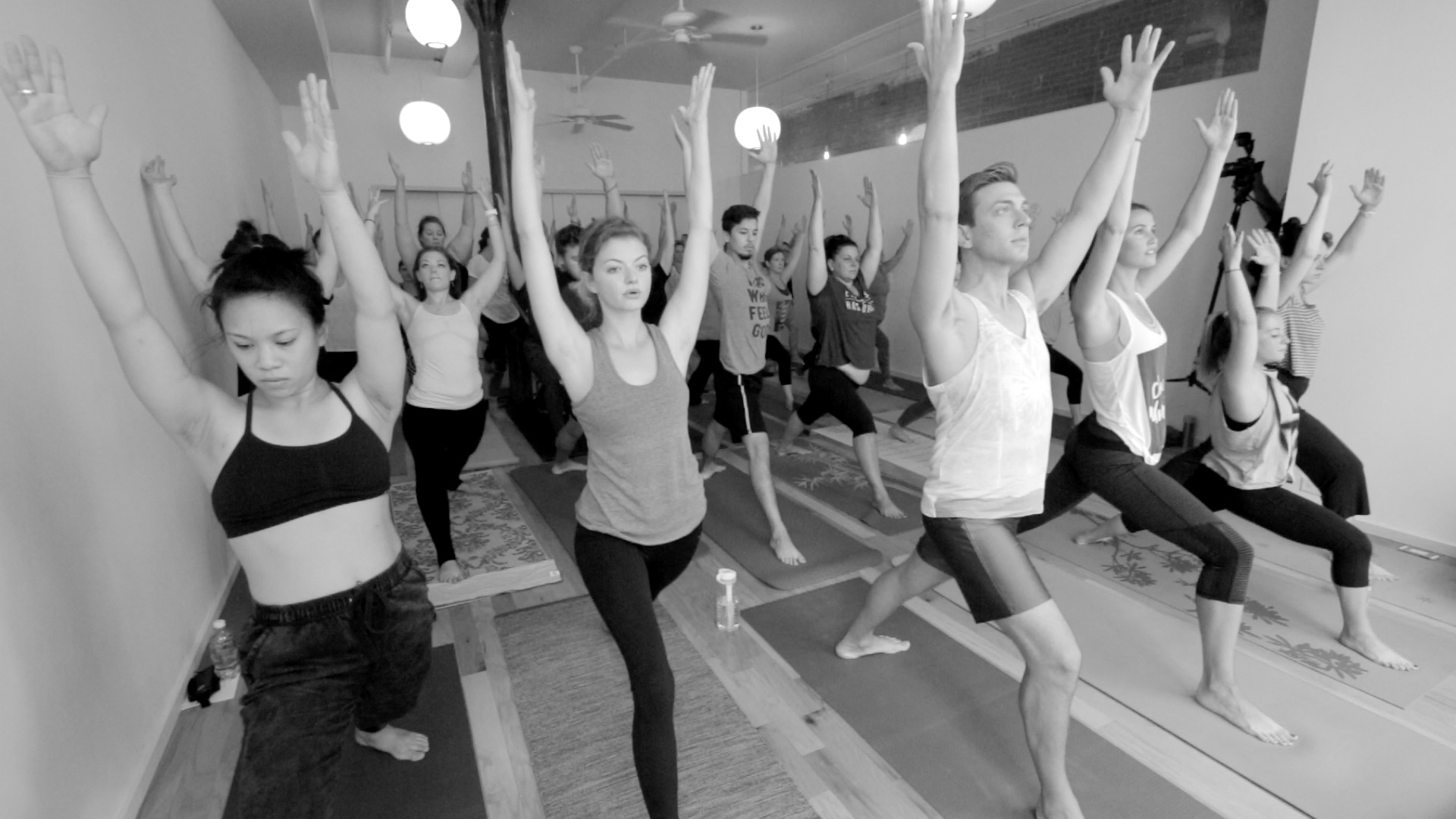 This is a guest post from Jennifer Harris who has been a member of the Find What Feels Good community from the very beginning. In the months to come, Jennifer will be sharing more stories from the kula.
At the very first Yoga with Adriene meet-up in New York City on April 13, 2014, Adriene said, "I wanted everyone to get their money's worth with REBOOT, so we made a little Facebook group to add to the package. We weren't expecting anything. Certainly not this."
Who would have thought that a little Facebook group would have turned into this kula?
KULA. (Sanskrit). A troop, a family residence, a gang (rock and roll!), a flock, a clan, herd, body, race, tribe, house, guild, a soul family, the embodied cosmos flowing from one body to another, community.
YOGA. (Sanskrit): To join, to unite, connection, unity.
Yoga is unity.
Kula is community.
CommUNITY.
Kula is yoga.
(Cue: "Finkle is Einhorn! Einhorn is Finkle!")
The kula started in January 2014 with the first launch of REBOOT and the few less-shy folks began posting:
"Just finished day 1 and I loved it. Perfect mix of challenge and ease… Roll on the next 28 days! I look forward to sharing this experience with you all!" – Laura
I remember feeling indifferent to the Facebook group. Back then, the kula was named, "REBOOT," and for about a week or two, I didn't post at all. I did not care about a Facebook group of people who probably didn't care about my life. I didn't make a peep. I did my practice. I felt the healing happening. I learned to nurture myself. I didn't say a word.
…BUT,
Everyday during that freezing cold January in 2014, I laid out my yoga mat, I read the daily emails, I did my practice, and I read what members of the kula would post daily. Photos, quick messages of love, of frustration, of inquiry everyday. Slowly, we began to connect. Names became familiar. Faces became recognizable.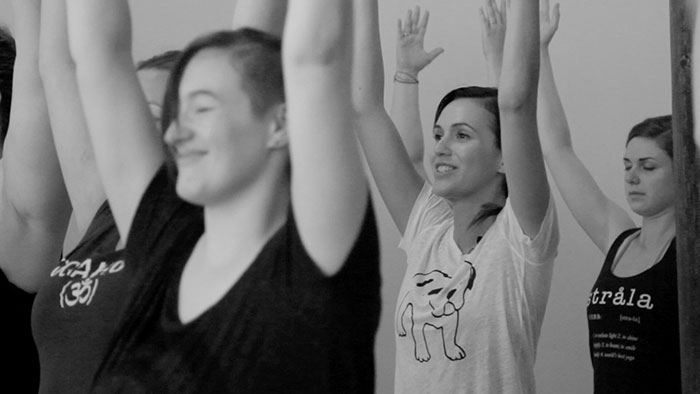 "I'm happy I joined this group. I don't know why, but I feel supported." – Lisa
We were all at different places in our practice. Some began yoga with REBOOT and with the kula. Some were seasoned yogis looking to get back into a stable home practice. Others wanted accountability in order to keep their New Year's Resolutions. We began to learn about each other. We were from many different countries, with many walks of life. Different cultures, religions, ideas, all in one spirit, connecting on social media. I began to care deeply about these people, whom I had never met. Soon, we were a thriving small group, encouraging one another, checking in daily. It felt like home.
We started to grow together. Every new member added, every new greeting and introduction, every new photo posted, every new announcement, every new "My crow has flown," every new post begging for healing love and energy… ALL of it was a new shoot in the kula's garden. And so with no future in mind, we were left to grow organically.
We are now many shoots in a pretty, lovely garden.
Many of us have connected outside of the group, in private messages and on skype. Many have shared their art, music, and crafts with each other. We have sent each other cards, notes, and gifts. We have supported each other's businesses, writings, blogs, ideas, and some have even met in person. What a blessing it is to be apart of something so real.
"This group and everyone and everything is beautiful." – Sarah
We have lived our lives together. We have become mothers and fathers. We have loved and fallen out of love. We have married, we have separated. We have lost loved ones. We have moved across countries. We have quit jobs. We have started new careers. We have graduated school. We have grieved our pets and adopted new pets. We have been frustrated, angry, hurt, and bitter. We have been joyful, peaceful, blessed and at ease. We have thought negative thoughts about ourselves. We have judged ourselves. We have shared our wisdom. We have shared intimate thoughts. We have broken a sweat. We have engaged our muscles. We have lost our balance. We have watched seasons come and go. We have gotten older. Our hearts have played many beats. We have breathed. In and out.
In and out.
Together.
This is kula.
This is yoga.