REBOOT - a 29 Day At-Home Yoga Bootcamp
This program is designed to reboot both your mind and body, build strength and flexibility and form positive new habits. This journey is about hitting the refresh button, setting intentions that serve you and having fun. Reboot invites you to check in, work hard and always bring your best sense of humor to the mat.
REBOOT is a downloadable course that you can access immediately - there's no need to wait for anything to arrive in the mail.
4 Exclusive Yoga Videos

Four exclusive full length videos that range from 40-50 minutes. These are available in streaming and high quality, downloadable files so you can take them with you anywhere!

Program Guide (PDF)

The REBOOT guide puts the videos in context and provides helpful descriptions and additional information about the sequences.

Daily E-Mail

Short but sweet inspirational and educational messages delivered straight to your inbox on a daily basis.

Reboot Kula (Community)

Access to our top-secret Kula (community) where you can share your progress with other REBOOTers.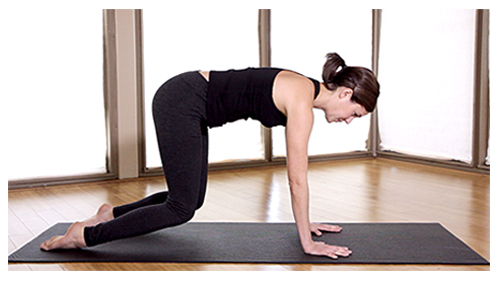 WEEK 1 - RECONNECT
This practice focuses on moving with ease, paying attention to alignment and detail and setting yourself up for powerful transformation and badass joy.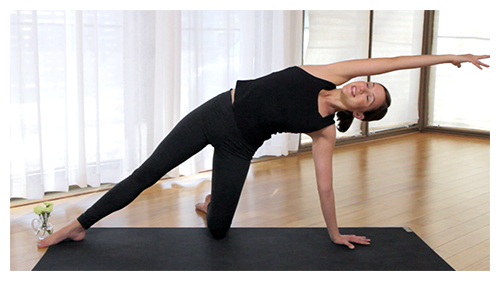 WEEK 2 - RESET
We will take the ease we found in video 1 and pair it with our strength training. This practice is intended to wake up the body in a mindful way and create space both physically and mentally so you are strong, flexible and ready for change.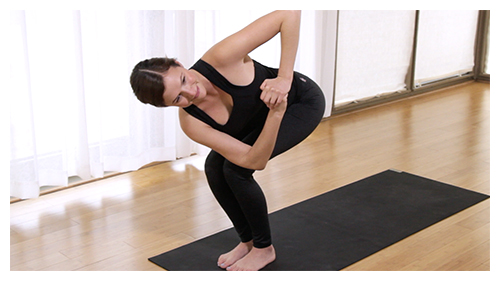 WEEK 3 - REJUVENATE
We will rinse & revitalize the internal organs and work to get fresh oxygen into the body. A key part of losing weight and total body transformation is tending to your insides! In this practice we will stimulate digestion, increase metabolism and deepen the breath. This practice will blend vinyasa flow with some juicy twists for lasting transformation.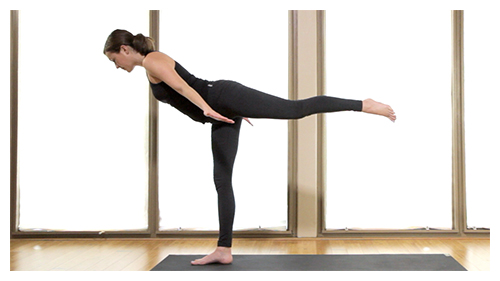 WEEK 4 - REDEEM
In this sequence we will use a strong connection to core, spinal flex, strength training, flexibility and pranayama (breath) to flow and remember to have fun. We will challenge our bodies by finding our edge through balancing postures and mindful deep stretching.
"REBOOT was the best thing I did in the new year. My day does not feel complete without an Adriene video. I cannot wait to see what new things you have in store."

Jo
"REBOOT is a yoga bootcamp, a journey, a support group, a family all rolled into one! I look forward to the next installments!"

Michelle
"REBOOT or how to bloom ...REBOOT was my new year resolution, I wanted to reconnect with myself and to find a way to feel good...REBOOT gave me light, ease, strength, more open mind on myself (mind-body connection) and on my surrounding... the REBOOT family is an amazing support with so much love care share I'm so grateful to be apart of this family...I daily practice yoga, use yoga in my work ...what can I say I got yoga under my skin."

Anaelle
"From the very first REBOOT video I was addicted! The videos build upon each other as the weeks progress. And, as the weeks progressed I got stronger and more limber. Within two weeks my lower back pain was gone and has stayed gone. I noticed strength and improvement doing daily tasks. I was sleeping better and was a lot happier. I not only met my goal, but exceeded it and am still going strong! If an out-of-shape, 54-year-old perimenopausal woman can do it so can you! Adriene makes yoga accessible for everyone."

Katherine
"Reboot renewed my love of the human body and all it can do. Amazing!"

Maia
"Thanks Adriene and crew for making the REBOOT in a downloadable format! It works perfect on my iPad. I used it last week during our holiday in the mountains of Gran Canaria where we didn't have good internet. Namasté."
"I think REBOOT was the best thing I have ever done. I felt so inspired and supported by the REBOOT community. The best part about sticking with yoga practice has been the change in the way I view the world. I have definitely been able to build on the idea of mindfulness and am able to practice it both on and off the mat. More transformations are in store as I continue with the post REBOOT calendar. Excited for continued adventures with Yoga with Adriene!"

Tasnuva